Investment scope
5
The Innovation Fund invests in 5 segments of the chemical sector
" Chemistry offers solutions to current and future needs of our society. "

Wouter De Geest, BASF

" The Innovation Fund invests mainly in Belgium, but remains open to projects in neighbouring regions "
" Ce projet innovant facilitera l'émergence de jeunes sociétés dans le domaine de la chimie et sur un territoire qui nous est cher, la Belgique. "

Nathalie Brunelle, TOTAL
Sourcing of the projects
The major sources of the projects presented to the Fund are:
The Innovation Circle
Essenscia and the essenscia Innovation Award
Universities and high schools
Regional public initiatives
Spin outs of existing companies
Size and timing of investments
The aims at financing 10-15 projects during its lifetime of 12 years. The 6 first years will be dedicated to investment. The fund will perform seed and early stage financing, preferably in syndicate as soon as possible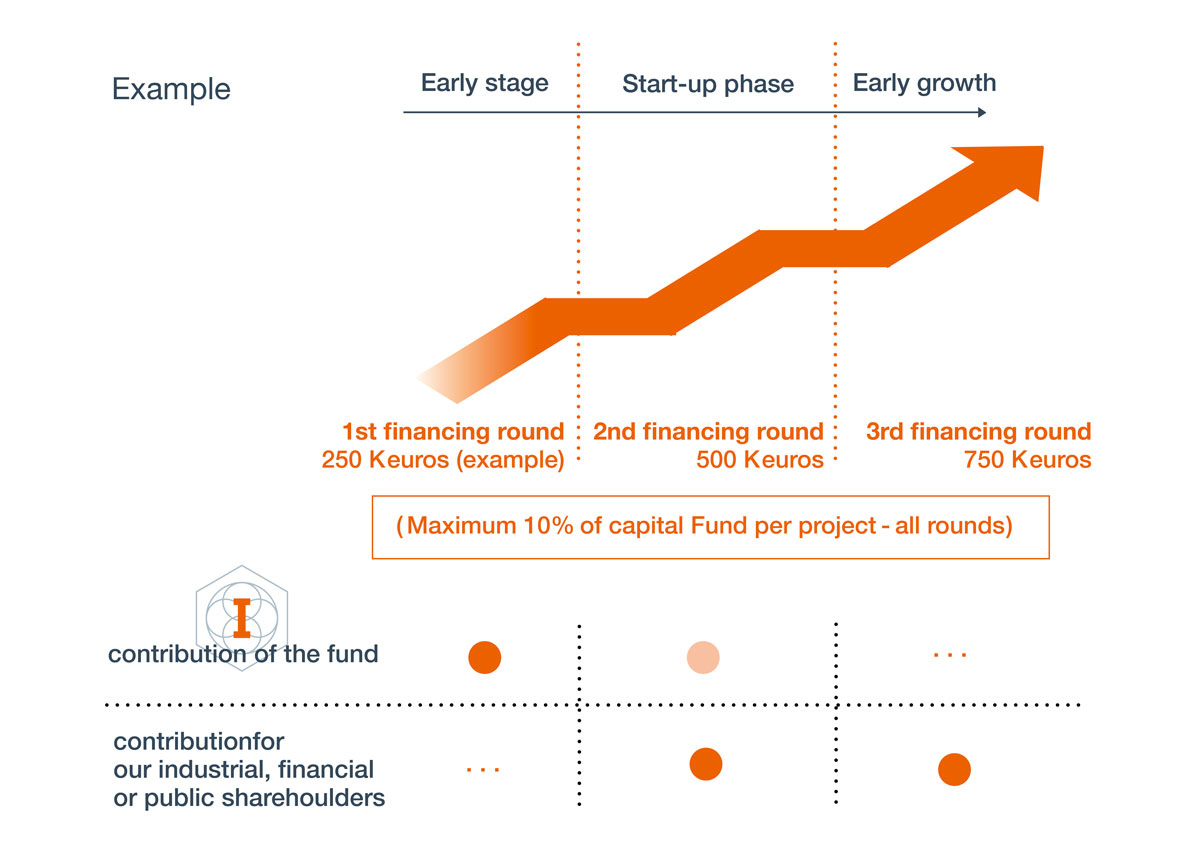 " We are convinced that this example of public-private co-investment will create the right chemistry to allow for a succesful development of future champions "

Koenraad Van Loo, SFPI-FPIM
Decision process
Pol-Henry Bonte (EEBIC VENTURES), Manager of the Innovation Fund, assesses the potential of each project and decides to make a proposal to the Investment Committee, which takes ultimate Investment decisions. The Investment committee gathers 3 representatives from the Innovation Circle and from investors who brought at least 1 million EUR capital.